Whitchurch IFA offers a unique proposition for solicitors and their clients






We offer the highest demonstrable due diligence for our referrers whilst providing their clients with whole-of-market truly-independent financial advice without the high costs normally associated with such standards. We are unique because of our combination of the following;



Our core principles, policies and processes are clearly documented and publicly available here
True independence

Independence, as the term applies to IFAs, is clearly defined by our regulator. However as in many areas we chose to adopt additional standards to ensure the satisfaction of our professional introducer associates' and their regulators, in particular the SRA. Whitchurch IFA's policies were created to avoid situations which, whilst not affecting our independence in the eyes of our peers, might be seen as grey areas by other professionals. For example;
We are platform-agnostic. Some independent financial advisers choose one platform or wrap for all their investment/pension clients. W

e do not make such "one-size-fits-all" choices for our clients, but rather we assess the suitability of all available wraps/platforms for our clients on an individual basis.
The highest standards of professionalism and service for your clients



We will advise strictly in the best interests of our clients at all times, including where these interests conflict with our own or those of our introducer. We follow a strict policy of maximising cross-recommendations by considering all areas of liability and opportunity on our clients' behalf, not by selling products.


For the enhanced protection of our clients and ourselves we have engaged a third party compliance-services firm who will provide a "second opinion" file-check prior to applications being written for ALL client advice, not just traditionally high risk areas (as is normal practise in the industry).

All costs are agreed with our clients up front and we will make no "secret" profit. Any and all commissions or fees received in excess of these agreed levels will be returned to the client or rebated to their investments as appropriate. These policies are defined in our Core Principles, Policies and Processes document, our Terms of Business document and our KeyFacts document, all of which will be provided to introducers for scrutiny.

Key services we can provide for you and your clients





Trustee Act liabilities

- trustees holding trust assets as cash are potentially liable to the beneficiaries for "missed growth" opportunity costs which over time can be significant. We can help you to mitigate these risks whether that trustee is you, your client or both. We can provide tax-efficient bespoke trustee-investment recommendations tailored to the term and risk profiles appropriate to the trust, its term and its beneficiaries.

Client protection

- we can help your clients mitigate their liabilities with whole-of-market life assurance recommendations, advising the most suitable and cost effective solutions available for the client. We can offer market leading rates for insurance recommendations as we do not blindly take the provider's offered commissions but rather have a structure which provides returns to scale for the client.

Conveyancing Solicitors

- ensure your clients receive the best advice not only on the most suitable mortgage and appropriate protection policies but also by ensuring that their other long-term goals are considered in concert. Pure mortgage advisers normally do not have the necessary permissions to provide such advisory scope in the UK even though we can match their costs due to our low cost-base.

Back referrals - we commit to refer back to the introducer solicitor any client who needs any service or advice which that introducer is able to provide. This includes any areas where we would otherwise be able to serve the client. For example if you offer will writing or LPA services we will refer any of your referred clients who require these services back to you rather than writing this business ourselves. This policy is written into our introducer agreement.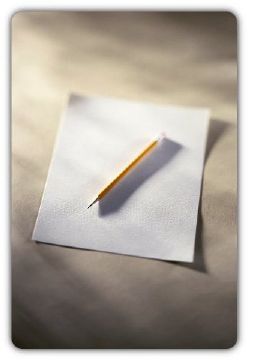 We commit to guard your professional reputation as vigilantly as we guard our own

Our success, like yours, is dependant on our professional reputation
. To protect this we have strict policies and processes in place to both serve our clients and protect their interests.

When Whitchurch IFA was founded we created a document detailing the core principles, policies and processes we would abide by and this was submitted to the FSA with our application for authorisation. This document protects our clients and creates a template by which our professional and technical success can be judged by our regulator. We invite you to examine it by
clicking here
.

The protection of our clients' data is a high priority and we retain high IT proficiency skills to ensure these areas are never compromised.
Our data protection and IT security policy can be found by clicking here.

Service into 2013 and beyond




In 2013 the minimum qualification requirements for ALL financial advisers in the United Kingdom will increase substantially as a result of the Financial Services Authority's Retail Distribution Review – we have already attained this level and above. Unfortunately there are no "grandfather rights" for this new ruling and advisers who do not attain these qualifications will not be able to continue trading. We will.
Furthermore it is expected that RDR will prevent advisers taking commission from new investments and trail commission from existing investments unless justified – our business model is designed around this policy from the outset. Other practises who have profited from taking high percentages of clients' funds annually must now fully justify these payments or cease taking them.



Next Steps



If you like to talk about this proposition, do feel free to contact us.


Or you can message us from this website by clicking here.