A second revenue stream for your company and the highest standards of advice and service for your clients - with no cherry picking!



Whitchurch IFA Ltd was created to offer highly qualified, whole-of-market independent financial advice with a low cost business model. This model lends itself well to professional introducers as we are able to maintain extremely high standards for our clients whilst offering market-leading introducer rates. The proposition we can offer introducers is therefore quite unique and highly profitable.
For an estate agent, this offers you the possibility of a significant secondary revenue-stream without the cost and liability associated with employing and/or authorising an in-house mortgage arranger. As IFAs we have a far broader business scope than a mortgage adviser and our policy of providing cross-recommendations and considering all long-term goals in concert allows for a higher average case remuneration - and higher introducer fees for you.
The service levels we uphold to both client and introducer are exemplary. Most importantly
we will not cherry-pick your referrals -
we will talk to any client you refer to us.
We operate a pure hand-off model under an introducer agreement to minimise introducer liability and we pay a percentage remuneration on ALL accepted business recommendations provided to the client from the introduced meeting, not just on the service for which you refer each client. This can provide a significant revenue stream into your business without the hassle and liability of applying for and maintaining authorisation to provide financial advice through your own company.
Key Services we can provide for Estate Agents


We will not cherry-pick - we'll engage with any customer you refer. Because we are IFAs and not just mortgage advisers there's usually some way in which we can help every client.

Using our introducer service can provide an income for you even if the client ultimately buys property in another area, through a different agent, or doesn't end up buying at all.



We offer broad financial advice and not just mortgage/protection advice - we advise our clients on all financial needs and liabilities. We are able to offer a significantly broader range of advice and we pay our introducers the same percentage on ALL recommendations accepted by their referred client.

We look closely at all our clients' long-term needs which will run concurrently with a mortgage, for instance their retirement planning and family protection. We make cross-recommendations wherever necessary to ensure their needs are met.

We recommend all parties buying a home together take Wills and Lasting Powers of Attorney and we can write these for them.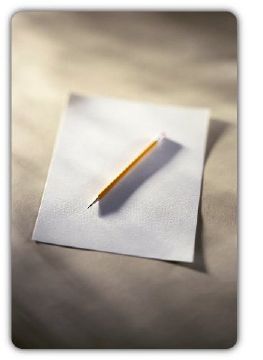 We pledge to guard your professional reputation as vigilantly as we guard our own

Our success, like yours, is dependant on our professional reputation
. To protect this we have strict policies and processes in place to both serve our clients and protect their interests.

When Whitchurch IFA was founded we created a document detailing the core principles, policies and processes we would abide by and this was submitted to the FSA with our application for authorisation. This document protects our clients and creates a template by which our professional and technical success can be judged by our regulator. We invite you to examine it by
clicking here
.

Data protection and IT security is a high priority and we retain high IT proficiency skills to ensure these areas are never compromised.
Our data protection and IT security policy can be found by clicking here.

The highest standards of independence, professionalism
and service for your clients and regulators


We maintain strict independence and will hold no obligation to any bank, building society, investment provider or life office. We are not part of any group or network but are truly independent and directly authorised by the Financial Services Authority. This combined with our low cost base make us a prime recommendation for professionals who must justify their choice of introduction to their clients and their regulating bodies.
We are interested only in long-term client relationships and will advise strictly in the best interests of our clients at all times. We follow a strict policy of NOT selling to clients; we maximise cross-recommendations by considering all areas of liability and opportunity on our clients' behalf, not by pushing products.
For the enhanced protection of our clients we have engaged a third party compliance-services firm who will provide a "second opinion" file-check prior to applications being written for ALL client advice, not just traditionally high risk areas. We provide our introducers with documentary evidence of our policies and principles, qualifications, authorisations and professional indemnity cover prior to accepting referrals. We also ask that our introducers provide us with the same or equivalent as appropriate.

Service into 2013 and beyond



In 2013 the minimum qualification requirements for ALL financial advisers in the United Kingdom will increase substantially as a result of the Financial Services Authority's Retail Distribution Review ("RDR") – we have already attained these qualification levels and above. Unfortunately there are no "grandfather rights" for this new ruling and advisers who do not attain these qualifications will not be able to continue trading. It is expected that many IFAs will exit the market in 2013 - our business is designed specifically to continue running in the post-RDR world.
Next Steps




If you'd like to talk about this proposition, do feel free to contact us.


Or you can message us from this website by clicking here.