The highest standard of advice for your clients, impeccable due-diligence for your regulators and a new revenue stream for your company



Whitchurch IFA Ltd was specifically founded to take paid referrals from professional introducers. We offer solicitors and accountants the highest demonstrable due diligence with competitive introducer rates, whilst providing their clients with whole-of-market, independent financial advice at highly competitive costs. The proposition we can offer accountants is therefore quite unique and highly profitable.
We operate a pure hand-off model under an introducer agreement to minimise introducer liability and we pay a percentage remuneration on ALL accepted business recommendations provided to the client. This can provide a significant revenue stream into your business without the hassle and liability of applying for and maintaining authorisation to provide financial advice through your own company.
Key Services we can provide for your clients





Director/owner/client pension advice and transaction services including SSAS and SIPPS schemes with lend-back and commercial property purchase



Group pension schemes for your clients' employees in exercise of their upcoming legislative obligation (NEST)

Pension Flexible Drawdown schemes, offering unlimited withdrawals from new and existing pensions provided minimum pension incomes are met. Used as a tax planning tool these may offer dramatic tax savings for clients

Employee benefit packages to reduce staff turnover, i.e. income protection, private medical insurance and group pension schemes (see NEST)

Assistance with post-2011 pension subscription rules for private and public-sector high-earners

Investments including on-shore and off-shore, franked-income, trustee, EIS and VCT.

Shareholder and Partner protection – protecting the surviving partners and the family of the deceased in the event of the death of a business owner



Key-man cover – ensuring that the client/company can maintain productivity in the event that a key man is incapacitated or passes away.



Life reviews - ensure the client's family and best interests are protected, and potentially reduce their outgoings substantially

Will-writing and Lasting Powers of Attorney for directors, partners and their families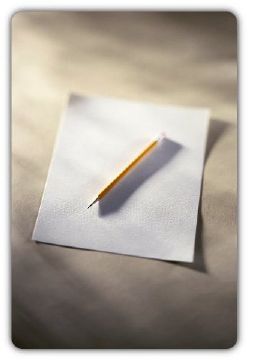 We commit to guard your professional reputation as vigilantly as we guard our own

Our success, like yours, is dependant on our professional reputation
. To protect this we have strict policies and processes in place to both serve our mutual clients and protect their interests.

When Whitchurch IFA was founded we created a document detailing the core principles, policies and processes we would abide by and this was submitted to the FSA with our application for authorisation. This document protects our clients and creates a template by which our professional and technical success can be judged by our regulator. We invite you to examine it by
clicking here
.

Data protection and IT security is a high priority and we retain high IT proficiency skills to ensure these areas are never compromised.
Our data protection and IT security policy can be found by clicking here.

The highest standards of independence, technical excellence
and service for your clients and regulators


We maintain strict independence and will hold no obligation to any bank, building society, investment provider or life office. We are not part of any group or network but are truly independent and directly authorised by the Financial Services Authority. This combined with our low cost base make us a prime recommendation for professionals who must justify their choice of introduction to their clients and their regulating bodies.
We are interested only in long-term client relationships and will advise strictly in the best interests of our clients at all times. We follow a strict policy of NOT selling to clients; we maximise cross-recommendations by considering all areas of liability and opportunity on our clients' behalf, not by pushing products.
For the enhanced protection of our clients we have engaged a third party compliance-services firm who will provide a "second opinion" file-check prior to applications being written for ALL client advice, not just traditionally high risk areas. We provide our introducers with documentary evidence of our policies and principles, qualifications, authorisations and professional indemnity cover prior to accepting referrals. We also ask that our introducers provide us with the same or equivalent as appropriate.


Service into 2013 and beyond



In 2013 the minimum qualification requirements for ALL financial advisers in the United Kingdom will increase substantially as a result of the Financial Services Authority's Retail Distribution Review ("RDR") – we have already attained these qualification levels and above. Unfortunately there are no "grandfather rights" for this new ruling and advisers who do not attain these qualifications will not be able to continue trading. Our business is designed specifically to continue running in the post-RDR world.

Next Steps





If you like to talk about this proposition, do feel free to contact us.


Or you can message us from this website by clicking here.