Ensure your clients are recommended the best from the whole of the market and maximise your referral income.



Whitchurch IFA Ltd was created to offer highly qualified, whole-of-market independent financial advice with a low cost business model. This model lends itself well to professional introducers as we are able to maintain extremely high standards for our clients whilst offering market-leading introducer rates. The proposition we can offer funeral directors is therefore quite unique and highly profitable.
We pay a percentage remuneration on ALL fees and commissions generated from the referral, not just on the service for which you refer each client. We practise holistic financial planning - we will highlight all potential needs and liabilities the client faces and will therefore often make multiple recommendations.
This means we can provide a significantly greater revenue stream into your business as opposed to referring your clients to a provider who offers only limited services, such as a funeral plan provider or a willwriter - we can cover far more bases for your client, providing better service and higher productivity. And even if the client needs only the product for which you refer them, our recommendation is more likely to be successful than a recommendation from a tied adviser because we are whole-of-market and in no way tied.
Finally, we are happy to tailor our agreement to protect your existing business. For example if you have a tie-in with a provider of funeral-plan advice you are obliged to maintain, you may still refer to us for will-writing, LPAs and estate planning - we would refer any queries for funeral-plan advice back to you under these circumstances.
Key Services we can provide for your clients


Whole-of-market advice on funeral and life bonds - your clients will be recommended the most suitable option for them from the whole of the market. This means your clients ar elikely to be better served by the product they take, whilst your profitability will be greater.

Estate Preservation Planning - IHT and Long Term Care including trust planning.

Will-writing and Lasting Powers of Attorney including Asset Preservation

Personal pension planning

Whole-of-market investment planning

Life insurance reviews - the potential to reduce clients' outgoings substantially, optimise their protection, or both together.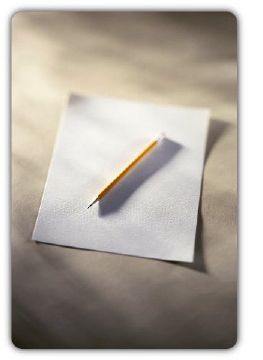 We pledge to guard your professional reputation as vigilantly as we guard our own

Our success, like yours, is dependent on our professional reputation
. To protect this we have strict policies and processes in place to both serve our clients and protect their interests.

When Whitchurch IFA was founded we created a document detailing the core principles, policies and processes we would abide by and this was submitted to the FSA with our application for authorisation. This document protects our clients and creates a template by which our professional and technical success can be judged by our regulator. We invite you to examine it by
clicking here
.

Data protection and IT security is a high priority and we retain high IT proficiency skills to ensure these areas are never compromised.
Our data protection and IT security policy can be found by clicking here.

Service into 2013 and beyond






In 2013 the minimum qualification requirements for ALL financial advisers in the United Kingdom will increase substantially as a result of the Financial Services Authority's Retail Distribution Review ("RDR") – we have already attained these qualification levels and above. There are no "grandfather rights" for this new requirement and advisers who do not attain these qualifications will not be able to continue trading. Our business is designed specifically to continue running in the post-RDR world.





Next Steps





If you'd like to talk about this proposition, do feel free to contact us.


Or you can message us from this website by clicking here.